The real estate market is looking much better these days and many people have started to think about selling their home. Of course, everyone wants to get top dollar for their home but how do you go about doing that? Well, you don't have to break the bank to increase your home's appeal and overall value.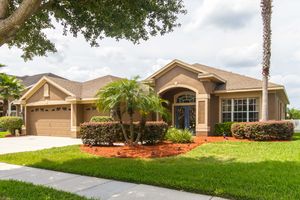 1. Curb Appeal - This is one of the most important things a seller can do because you only have a few seconds to convince a buyer that they want to get out of their car and come inside to look at a home. Have the entire house pressure washed (including the driveway and sidewalk) and add either colorful plants or bright flowers to the front of the home. If your grass is looking tired and worn out, consider adding new sod.
2. Paint the Exterior - This will cost a little more but can make a huge difference in the overall appearance. If your home has been painted in the last few years then you may only need to pressure wash the exterior but if it's been 6 or more years then you may want to consider a fresh coat of paint. The bright Florida sun fades the paint and can make the color look washed out. Oak trees and humidity also promote the growth of mildew on walls and can discolor the paint.
3. Deep Clean - Consider hiring a professional cleaning crew. This will allow a potential buyer to pay attention to all the great features of your home rather than wondering what that weird stain is on the carpet or thinking about how they'll have to replace the ceiling fans to get rid of the 10 years of dust on them.
4. Spruce up the Kitchen - For just a few hundred dollar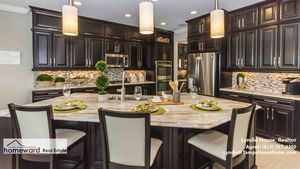 you can replace the kitchen faucet and add new cabinet door handles. If your cabinets are really dated but still in good condition, consider refacing or painting them. Also, make sure your appliances sparkle.
5 Add a Fresh Coat of Paint Inside - The first thing I want to say is DO NOT paint everything white! Do paint in neutral colors. If you have a bright green kids room or bright purple accent wall, paint it a neutral color so the buyer doesn't see that as their first task if they purchase your home. Also, if you have kids or pets your walls are probably dirty and scuffed up. A fresh coat of paint makes everything look fresh, bright and clean.
6. Declutter - If you have collectibles that have been sitting on a shelf collecting dust, pack them away. Once your home sells you'll have to pack them anyway so why not do it from the start and make the space look brighter. Same goes for excess furniture. Obviously you don't want to remove all the furniture from a room but look at your furniture and see if removing that ottoman will open up the space. Also, remove the smelly dog chair and, either remove or cover the comfy recliner you can't part with it but that looks like it's been around for 20 years.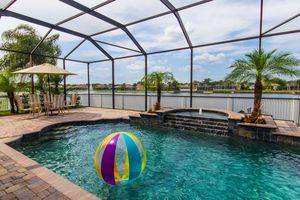 7. Create Outdoor Space - In Florida, we spend a lot of time outdoors. Sometimes it's as easy as cleaning your existing patio furniture or you can add some. Don't crowd the space but create an inviting sitting area with some potted plants to invite and welcome the buyer outside. If there's an unsightly view, find creative ways to distract the buyer's eye.
8. Swap Out Lighting - Replace those outdated light fixtures and ceiling fans. Also, walk through the home and change out any dead light bulbs. When your home is being shown you want it to be bright and welcoming.
9.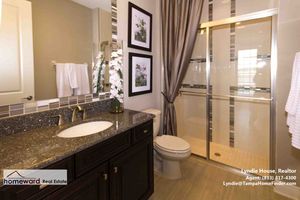 Make the Bathroom Shine - Replace dingy bathroom faucets and shower heads, declutter the countertops and clean the tile. There are companies that specialize in cleaning tile and can make your dirty show and floor tiles look like new again. Check the grout in the shower to see if it needs to be repaired or sealed.
10. Adding a Closet - This is a little less obvious but if you have a room, such as an office, which is large enough to be a bedroom and has a window (a requirement to be considered a bedroom) then you may want to consider adding a closet. This is especially of value if you have a 2 bedroom home. Transforming it into a 3 bedroom will increase the number of people looking at it along with actually increasing the value of the home.
Final Thought - When you start making your list of updates you want to do before selling, stop and think about what really caught your eye when you bought your home. Do you recall horror stories about dirty, bland and just unattractive homes? Now try to look at your home through the buyer's eyes. What really stands out, good or bad? Try to highlight the good and correct the bad. The last thing to keep in mind is that you can't please every buyer and when you list your home there's bound to be criticisms. A good REALTOR® will ask for buyers comments and will advise you as to which comments you should be concerned about and which are just signs of a picky buyer or simply things that can't be changed (location, road noise, etc).