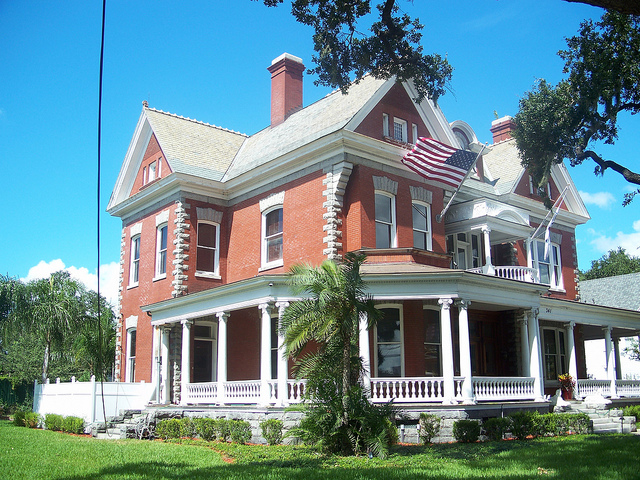 Here in Tampa, you will find a wide variety of homes from beach front and pool homes to horse farms. Well, we also have a wide age range of homes from history Ybor City and Seminole Heights homes to the 70s and 80s homes in Carrollwood. While the older homes offer a host of opportunities for customization, they also have an assortments of potential issues that you have to watch for. Fixing them will potentially be costly, but knowing what to expect can help you prepare your budget. Here's possible issues to look for in a home based upon what decade it was built.
1900s
These homes can be found primarily in South Tampa, Ybor City, Tampa Heights, Plant City, St. Petersburg and Zephyrhills but can be found peppered throughout Tampa Bay. A home that is more than 100 years old may give you visions of "This Old House" but there are a lot of problems that it could leave you with.
One of the first things that you may notice about these homes is settling, which results in floors that look like they're leaning or the home its self may be leaning slightly. Many times this is simply a cosmetic issue but it could indicate an expensive foundation issue.
If you're considering an un-renovated home you may find knob-and-tube wiring, the early electrical systems that were common until the 1930s. Ceramic knobs and tubes run through the floor joists or wall studs. Overtime, the rubber insulation will degrade and become a fire hazard. Fixing this is pricey, as new wiring must be run throughout the entire home.
1920s
The 1920s was the focus of a great land boom throughout Florida and Tampa Bay definitely benefited from it. During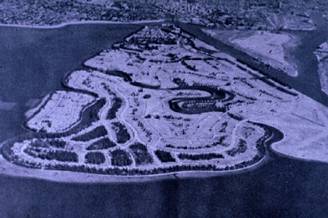 this time Davis Island and Temple Terrace were developed. Homes built during this decade can be found throughout Tampa Bay but have a higher concentration in South Tampa, Hyde Park, North Central & Uptown St. Pete, Ybor, Tampa Heights, Seminole Heights, Dunedin, Clearwater, Palm Harbor and Tarpon Springs.
Along with the issues from the 1900s, a new building technique was created called Balloon framing. This was invented as an inexpensive alternative to traditional timber framing. This type of framing utilizes really long boards and lots of nails. The biggest issue with balloon framing is that it is a big fire hazard. The wall cavities of these types of homes are typically uninsulated and run the entire heights of the home creating a channel for fire to spread quickly, and sometimes unnoticed.
1930-1940s
The Great Land Boom in Florida had already ended and the Stock Market has just crashed causing construction to slow considerably. The main construction at this time seemed to be around South Tampa, St. Petersburg, St. Pete & Madeira Beach, Seminole Heights, Ybor area, Clearwater Beach, New Port Richey and Dade City.
Many of these homes used clay sewer lines which became brittle and were likely to break allowing tree roots to invade and making matters worse. Another problem with the lines is that the water main and sewage line may be installed too close together for modern standards. If plumbing repairs are being made and this problem is discovered, many cities will require moving the line to meet code.
1950s
The 1950s brought about a lot of home building and the next round of plumbing issues, cast-iron sewer lines and
galvanized steel water supply pipes. The cast-iron sewer lines were popular from the mid-20th century to the '80s. Cast-iron sewer lines corrode over time and can crack. The galvanized water lines have an average life of 40-50 years. They deteriorate by rusting on the inside surface outward, delivering particles of rust to the faucet valves that gradually restrict the flow of water.
Electrical issues were another problem with homes built during this time. The use of 2-slot ungrounded receptacles created a big fire hazard & if the home hasn't been renovated, this will definitely have to be corrected. At the very least GFCI outlets need to be installed. Building codes were changed and 3-slot receptacles were required in the early 1960s. The other electrical issue is undersized electric service and panel, along with the use of fuse panels.
Energy was cheap during this time, so insulation was minimal. Although many Florida homes were being built with central air conditioning, not all were. Depending on the renovations that have been done to the home, additional insulation and reconfiguring duct work may be required. Another issue with insulation was the use of jalousie windows. Most have been removed but I still see a few homes with them.
The roof lines also changed during this time. The '50s brought about the use of low-slope and flat roofs. With the heavy rains in Tampa Bay, these tend to leak.
Before beginning any renovations on the home, have it checked for lead and asbestos. Both of these were commonly used and proper precautions must be taken when "disturbing" these areas.
1960s
The 60s construction continued very similar to the 50s. The main issues were lack of insulation, lead, asbestos, galvanized steel water lines & cast iron drain pipes. The building code was upgraded to require grounded 3-slot receptacles and fuse panels were replaced with circuit breakers, but could be undersized for today's standards.
One potential hazard with the electric panel is the brand, Stab-Lok. This brand was made by Federal Pacific and went out of business due to the many lawsuits. If this electric panel is still in the home that you're considering purchasing then you'll want to budget for immediate replacement.
1970s
The 70s brought about a considerable amount of construction in the areas of Town & Country, Carrollwood, Lake Magdalene, Northdale, Lake Padgett, Port Richey, New Port Richey, Palm Harbor, Brandon Hills & Apollo Beach.
Expect to find fewer outlets per room and few circuits, which means more potential of tripping a breaker. You may also find single-strand aluminum wiring, which was common at the time due to a copper shortage in the late 60s and early 70s. Budget to have this replaced immediately.
Galvanized steel pipes, lead, asbestos and Stab-Lok electric panels were still an issue, similar to 60s homes.
1980s
There was a lot of building taking place throughout Tampa Bay. The main growth in Pinellas was around Tarpon
Springs and Clearwater. Hillsborough also grew to the north, around Carrollwood and Lutz, but also to the east in the Brandon, Seffner and Valrico areas. Pasco also saw it's share of growth, mainly around Lake Padgett, Wesley Chapel, Zephyrhills, Saddlebrook and along the coastline, Port Richey, New Port Richey and Hudson areas.
The biggest construction concern to come out of this time period was PB (polybutylene) piping. These pipes were prone to rapid degradation and, ultimately, bursting pipes. Most insurance companies will have a limit on how much they will cover due to damage from bursting PB piping. Luckily, they're fairly easy to detect. These should be replaced immediately.
Other Articles You May Be Interested In
Top 10 Questions to Ask Before Making An Offer On A Home - What questions should I ask before making an offer on a home? This article goes through the most important questions to ask to determine the best price to offer on a home.
Online Home Estimate - Fact vs Fiction - Are those Zestimates on Zillow accurate? What about homes.com or housevalues.com?
---
Are you thinking about buying a home in Tampa Bay? It's important to know what to look out for when purchasing an older home. It's also important that when you're shopping for homes for sale in Tampa, FL that you have an experienced agent working for you. An experienced buyer's agent usually doesn't cost the buyer but can save them lots of time, money and headaches. If you're ready to purchase your new home in Tampa, Lutz, Land O Lakes, Wesley Chapel, Temple Terrace or surrounding areas, contact me so we can discuss your home search? I've been selling homes in Tampa Bay since 2005. Put my experience to work for you.