Having officially missed their first paycheck, federal workers are feeling the effects of the government shutdown.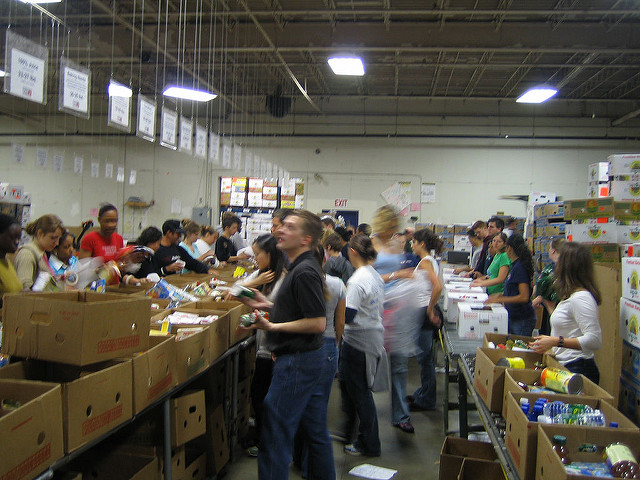 According to the Washington Post, there are over 15,000 federal workers in Tampa Bay ranging from Coast Guard to IRS workers. With no end in sight to the shutdown, businesses and organizations are stepping up to help out both locally and nationally.
TIA Food Pantry and Assistance: With the help of Feeding Tampa Bay, United Way Suncoast, and the Crisis Center of Tampa Bay, TIA has created a food bank to help their employees. Tampa International Airport employs over 700 federal workers, including TSA and customs agents. The food bank will be open Monday to Saturday from Noon to 2 p.m. and from 8 to 10 p.m and is expected to be open throughout the shutdown. The address for the site is 5020 N. Westshore Boulevard in Tampa.
Pet Food Assistance: The Humane Society of Tampa offers a pet food assistance program. Free dog and cat food can be picked Tuesday 12-3pm or Saturday 10am-1pm. There is a limit to one donation a month. Receiving food assistance is on a first come, first serve basis and recipients must provide proof of residence. More information
Zero Interest Loan: If you are a Navy Federal Credit Union member and receive direct deposit, they are offering 0% interest loans for federal employees and active duty Coast Guard members.
Verizon: Verizon offers a "Promise to Pay" program to set a future payment date. You can sign-up through the Verizon app or by calling, 1-866-266-1445 (there is a $7 charge if you call). More information
ATT: ATT said its customer service representatives will "adjust late fees, provide extensions, and coordinate with you on revised payment schedules." More information
Sprint: Sprint Customer Care is prepared to work with federal government employees seeking short-term payment solutions. Impacted customers should contact them by calling 888-211-4727 or go online to chat with a Care representative.
T-Mobile: Government workers who are T-Mobile customers can call (877) 746-0909 to discuss short-term payment options tailored to meet their needs, including flexible payment options that allow customers to spread their service payments over time. Payment deferral is also an option. More information
Chase: Employees of, or that do business with, a U.S. federal agency affected by the partial government shutdown can call a special line to discuss their options, (888) 356-0023. The bank also said it "will automatically waive or refund overdraft and monthly service fees on Chase checking and savings accounts if an employee's salary from an affected federal agency was direct-deposited into the account in November 2018." More information
Wells Fargo: Wells Fargo said it "is here to help customers who are experiencing hardship as a result of the federal government shutdown." Customers should call 1-800-TO-WELLS, or the number on their credit card, debit card or statement for assistance, or visit any Wells Fargo branch. More information
U.S. Bank: Qualified federal government employees can apply for a $100-$6,000 low-rate, quick loan. US Bank says it is available to customers with any U.S. Bank product. They have also established a special phone line for federal workers, 877-760-6046. More information
Bank of America: Bank of America is offering a Client Assistance Program to their clients who may be impacted. Federal workers can contact Bank of America through a special line, (844) 219-0690, to discuss their options. More information
Mortgage Assistance: If your lender is not listed above but you have a mortgage and are worried about missing a mortgage payment, you should still reach out to your lender to discuss forbearance. Forbearance is an arrangement designed to help homeowners during any time of hardship. Forbearance temporarily reduces or suspends your mortgage payments and may keep your credit from taking a hit.
If you are aware of any other assistance being offered to federal workers who have been either furloughed or having to work without pay, please contact us.
Image provided via Flickr