Oak Reserve is a small gated community located in Lutz, FL off Whitaker Rd. The community features 10 exceptional homesites which highlight the natural beauty of the area. All wetlands have been preserved to protect the natural habitat of numerous wildlife species in the area. The developer and builders are also committed to protecting the gorgeous mature trees, including live oaks, laurel oaks, and tall Florida pines. All homesites are "estate" sized lots which are at least one acre of uplands.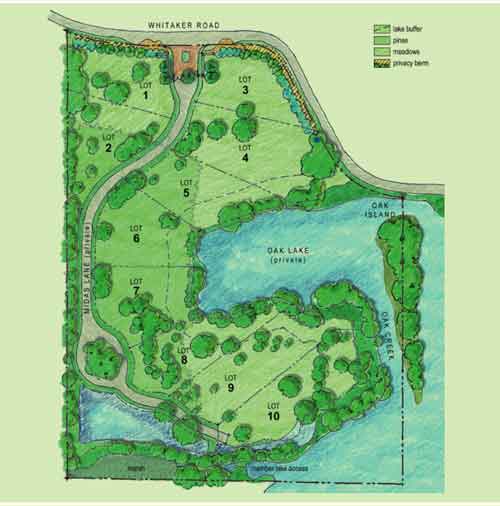 In addition to the incredible views, Oak Reserve offers its homeowners a private, gated entry decorated with historical Chicago brick pavers, passive recreation on Oak Reserve Lake including canoeing, kayaking and fishing, a Homeowners Association to protect home values, and preserved wetlands. The community also offers a central water system, which is extremely unique for estate-size lots which typically are served by private wells. The community is also serviced by underground utilities, including power and high-speed internet. There is no Community Development District (CDD) within Oak Reserve, which minimizes fees.
If you aren't familiar with Lutz, it is located just north of Tampa and offers easy access to shopping, restaurants, Florida Hospital, James A Haley VA Hospital, St. Joseph's North and only about a 20-minute drive to Tampa International Airport. Lutz offers a bit of country living while keeping you close to everything you need.