Tampa is a hot real estate market and, depending on the time of year, you may have to react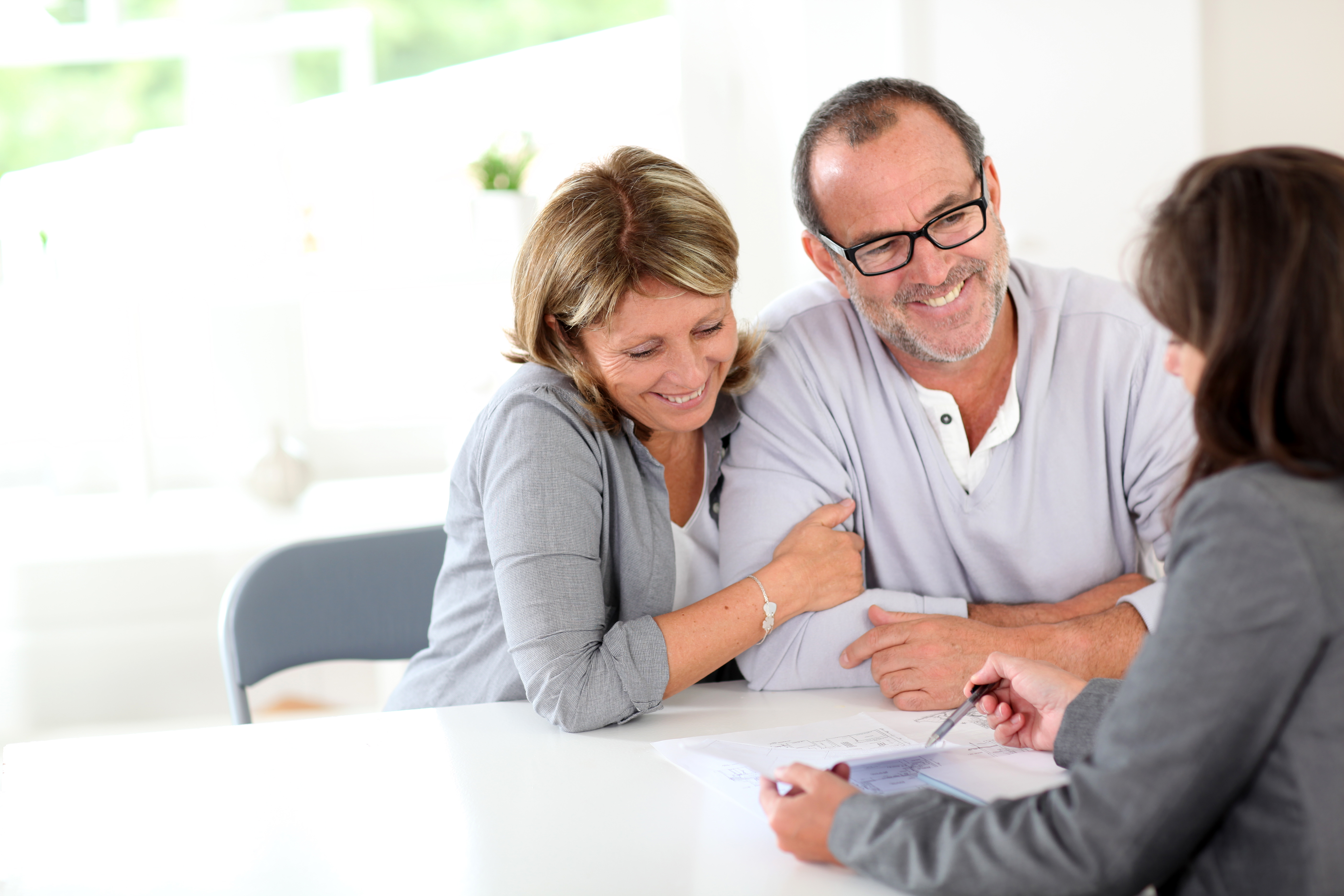 quickly when you find the home of your dreams. The key is to not react too quickly. You still need to ask a few questions before jumping into the process of submitting an offer on a home.
Often buyers neglect to ask the important questions which can lead to buyer's remorse. As a Realtor, it's part of my job to coach my clients on the real estate process to help them avoid buyer's remorse.
Below are the top 10 questions to ask before making an offer on a home. These aren't the only questions that you should be asking, but they are definitely 10 of the most important ones. Read on to find out what questions you should be asking before making an offer on a home.
1. What is the Market Value of the home?
One of the most important decisions when making an offer on a home is the amount that you should offer. If you offer too little then you could lose out on the home, or if you offer too much then it may not appraise and the deal could fall apart. Many people say that if it doesn't appraise then you just renegotiate but it's not always that easy. By the time that the appraisal comes back you will already have close to $1k tied up in inspections and fees, and that gives the seller a little more leverage during re-negotiations. The key is to avoid this issue by making an offer based on market value.
Market value is determined by what is currently for sale along with the recent sales in the area. As your Realtor to perform a comparative market analysis, frequently referred to as a CMA. A CMA details the recent comparable sales in close proximity to the house you want to purchase, along with market trends (whether prices are increasing or decreasing). The CMA will be similar to what an appaiser looks at and should give a good indication of where the appraisal should come in.
2. How much did the seller pay for the home?
This is much more helpful in a declining market but can also help determine if the home is overpriced before requesting the CMA.
In a declining market, it's possible that the seller may be selling the home at a loss. If you know how much the seller paid for the house then this can help determine if the seller is going into a short sale situation. By learning the seller's purchase price you will know the seller's break even point, which can be very beneficial if there are competing buyers.
During an improving market, a significant increase between purchase price and selling price can indicate either improvements to the home or an unrealistic seller. There are times when a seller just got lucky and got a great deal when they purchased the home and, without significant upgrades, are able to make a large profit but those are not too common. The other reason for a large increase between purchase and asking price is that major upgrades have been done to the home. If these upgrades aren't obvious then have your Realtor ask about them. Sometimes there are upgrades such as wiring, roof or plumbing which can increase the value of the home but aren't obvious.
3. How long has the home been on the market?
This may help determine the seller's motivation level. If a home has been on the market for a substantial amount of time, there's a good chance that the seller is going to be motivated to sell and may be more willing to negotiate. The major exception to this is if there is a tenant living in the house, then the seller is collecting rent and isn't nearly as motivated.
When you sit down with your Realtor to discuss making an offer, ask how long the home has been on the market, if the home has expired and been relisted, and when was the last price reduction. If the home has expired and been relisted then there could be a few factors at play, either the home is overpriced, needs major repairs, has been marketed poorly (unfortunately, not all real estate agents are created equal and the agent could be the problem) or the local real estate market is just moving very slowly. Determining which of these is the issue can help you determine an initial offer amount.
If the home is overpriced, it doesn't necessarily mean that the seller isn't willing to negotiate. I have had some sellers who refuse to reduce the price of the home because they feel it hurts their negotiating power, and they feel that if a buyer is truly interested in the home then they'll make an offer. Then there are the sellers who simply feel their home is better than everything else on the market and refuse to come down on the price.
4. What is the current state of the real estate market?
This is probably the most important question to ask. If a buyer has been looking at homes for a while then they've probably already figured out the state of the market but if they have just started looking then it's not nearly as obvious.
Knowing whether it is a buyer's market, seller's market or a balanced market gives a lot of guidance as to how you should move forward on your offer. This is determine by the absorption rate, which is the number of months remaining until all the current homes on the market are sold. Under 4 month absorption rate is considered a seller's market, over 6 months is a buyer's market and between 4-6 months is a neutral or balanced market.
If your local real estate market is determined to be a seller's market then your negotiation power is greatly reduced. If your local market is a buyer's market then they'll be less competition and lower prices.
5. Are there any issues with the home?
This can quickly be determine by reviewing the seller's disclosure, which lists any known issues with the home. Don't rely solely on this disclosure though, look around the home for signs of problems and then be sure to have a home inspection once you're under contract.
If you know up front that major items need to be repaired, such as roof or plumbing, then your offer amount should reflect this. Many times a home will be priced with these repairs in mind; so, if you find a home which is priced low for the area then it may be an indication that the home is in need of repairs. If you find this situation but no issues are disclosed then you should have your agent ask.
6. Are there any plans for future development in the neighborhood?
It's impossible to predict the future, however future development is planned several years in advance and residents are usually made aware of these changes.
Sometimes future development will be beneficial to the neighborhood and other times it will devalue the neighborhood. If a new interstate is being built directly beside or possibly even running through a neighborhood that is definitely something you need to know about in advance. This will greatly change the value of the homes in the neighborhood.
Along with asking the seller if they're aware of any changes, ask your Realtor. Most Realtors keep up-to-date on major changes coming to the area and can inform you of any upcoming issues.
7. How old are the major items in the home?
Unless you buy new, there will be items that will need to be replaced. By identifying these items upfront, it will lessen the possibility of surprises down the road. The major items include, roof, air conditioning, heating, plumbing, electrical and windows.
Here in Tampa, the air conditioning is often the item that will be replaced most often. We typically run our air conditioners at least 10 months out of the year and replacement costs can range from $6-10k depending upon the size of your unit.
In Florida a roof will typically last 15-25 years, based upon the type of shingle. Even if a roof is 15 years old, there may be plenty of life left on it with just a couple minor repairs. Knowing the age will help you determine the remaining life.
The windows, electric and plumbing have the longest life span. Knowing the age of these can help determine the type of product that was used. With plumbing, the home could have brass, copper, galvanized, pvc or polybutylene pipes. Polybutylene pipes are of the biggest concern, both because they have a tendency to rupture but also because you could have issues getting full home owner's insurance. With electrical, if you're purchasing an older home which hasn't had the electrical replaced then the lines may not be able to carry the load needed for modern appliances. The windows are more of an energy efficiency concern. They may be sufficient to keep out water but may allow air/heat to pass through which causes your air conditioner to work harder.
8. What is the seller's timeline?
Understanding the seller's timeline is another important factor before making an offer on a home. Does the seller need additional time to move out? Does the seller have an offer on another property and needs to close on their home before purchasing the other?
Knowing this information will help with negotiating the offer and help you structure the offer to make sure it is more attractive to the seller. Once I had a seller accept a lower offer because the buyer took their timeline into consideration and offered a later closing. I've also seen seller take a lower offer because the buyer was willing to close immediately. Knowing the seller's timeline can make an offer a win/win for both parties.
9. Have there been other offers and are there currently any offers?
Determining if there have been other offers can sometimes help determine a seller's motivation level. If several offers have been presented but the seller has rejected them all then they may not be too willing to negotiate from the list price. The listing agent usually won't disclose how much the previous offers were but may state if they were "low ball" offers, meaning offers below market value.
Knowing whether there are currently offers on the home can help you determine what price you want to offer. If there are current offers then you'll know that you need to be competitive with your offer.
10. What will my closing costs be?
Prior to even looking at homes, it's crucial that you should find out your approximate closing costs. This eliminates any surprises after you've fallen in love with a home.
The best way to determine closing costs is to talk with your lender. The can give you a detailed breakdown that will include down payment, transfer taxes, title fees, lender fees and other costs that may apply. Once you have this information from your lender, it may not be a bad idea to go over it with your Realtor. If you're working with a national lender based out of NY, their closing costs are much different than closing costs in Tampa Bay. Your Realtor can help you determine if the home owner's insurance estimate is accurate and if there are extra or missing fees.
Final Thoughts
As you can see, there are many factors to consider when purchasing a home. Asking these questions can help you determine if you want to move forward with making an offer on a home or move on to the next property. These questions will also help you avoid buyer's remorse.
Other Articles You May Be Interested In
What to Know Before Buying Older Homes - This breaks down all the main home buyer items of concern by decade of the home.
Online Home Estimate - Fact vs Fiction - Are those Zestimates on Zillow accurate? What about homes.com or housevalues.com?
---
Are you thinking about buying a home in Tampa Bay? It's important that these questions be answered and considered before making an offer on a home. It's also important that when you're shopping for homes for sale in Tampa, FL that you have an experienced agent working for you. An experienced buyer's agent usually doesn't cost the buyer but can save them lots of time, money and headaches. If you're ready to purchase your new home in Tampa, Lutz, Land O Lakes, Wesley Chapel, Temple Terrace or surrounding areas, contact me so we can discuss your home search?