Want to get away but don't have time for a week-long vacation? How about a quick weekend getaway? Since we live where most people vacation, there are a lot of wonderful places for quick weekend trips. Here are a few that are at the top of our list, and all within a few hours of drivetime from Tampa.
Mount Dora (Drive time from Tampa 2 hrs)
Mount Dora is located northeast of Tampa in Central Florida. It's a quaint little town perched atop a hill next to beautiful
Lake Dora. Mount Dora is known for its antique shops and annual festivals. In fact, they have around 30 festivals per year. Some of their festivals include Light Up Mount Dora (Christmas festival), Mount Dora Scottish Highland Festival, Renninger's Antique Extravaganza (over 1500 antique dealers), Lakes and Hills Garden Club Annual Garden Tour, and there are so many more. If festivals aren't your thing then they also have an extensive collection of classic cars at the Museum of Speed or go fishing in bass filled Lake Eustis. You may have also heard about a famous house that's located in Mount Dora, the Starry Night House.
Sanibel & Captiva Islands (Drive time from Tampa 2.5 hrs)
Just south of Tampa are Sanibel & Captiva Islands. These two islands are remote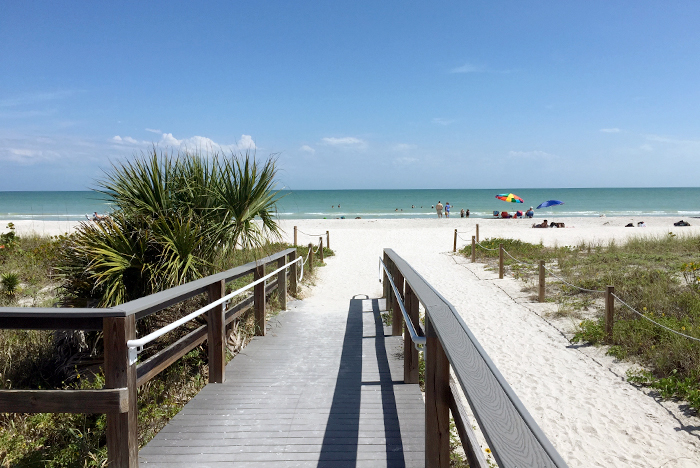 , relaxing, and full of wildlife and adventure but still accessible by bridge, so worries about having to catch the ferry. They offer lots to do for nature lovers, such as kayaking, nature photography, bird watching, and biking. One of the things that they're best known for is their great shelling. Over 250 kinds of shells, in fact. With 15 miles of award-winning beaches, there's plenty of areas to explore. This place is all about relaxation and disconnecting from your hectic life.
Weeki Wachee Springs (Drive time from Tampa 1 hr)
Weeki Wachee Springs could easily be a day trip from Tampa. It's known as the City of Live Mermaids, but Weeki Wachee offers
so much more than just mermaids. You can take a riverboat cruise, swim in the pristine waters of Buccaneer Bay, paddle down the crystal clear Weeki Wachee River, and swim with the manatees. Their best-known attraction, the Mermaids of Weeki Wachee Springs State Park, perform daily, 365 days a year. *Note-There are renovations being done and the mermaids will not be performing 11/26/18-3/15/19. The park offers kayak and canoe rentals so you can float down the river at your own pace. If you're looking to stay longer than just a day trip, there are vacation rentals along the Weeki Wachee River. The river is spring fed and a great way to cool off from the Florida heat.
St. Augustine (Drive time from Tampa 3 hrs)
Located on the east coast of Florida, St. Augustine beaches have a much different
atmosphere than Tampa Bay beaches. The waves are larger and the water is colder on the Atlantic coast. St. Augustine is known as the oldest city in the US and offers lots of Spanish colonial architecture. The biggest attraction is the Castillo de San Marcos, a 17th-century Spanish stone fortress with wonderful views of the St. Augustine inlet. While you're there be sure to take a sip from the Fountain of Youth. St. Augustine has a quaint feel with brick-lined streets, horse-drawn carriages, hidden courtyards, and centuries-old buildings. Along with the rich history of St. Augustine, visitors can also enjoy an impressive line-up of top-rated restaurants, world-class art galleries, boutiques, theater, live music, and 42 miles of gorgeous beaches. St. Augustine makes a great romantic getaway.
Ocala National Forest (Drive time from Tampa 2 hrs)
If you're the true outdoors type then you should definitely check out what the Ocala National Forest has to offer. With 673
square miles of preserve lands, you're sure to stay busy. The Ocala National Forest has everything from sand pine flatlands and cypress-studded wetland prairies to densely wooded oak hammocks and subtropical oases. Pack a tent, bring your RV or rent one of the rustic cabins available and get ready to experience original Florida. The Ocala National Forest is home to deer, wild boar, alligators, coyote, red and gray fox, river otters, bobcat, and even black bears. Bicyclists can travel along a challenging 22-mile long ride (definitely intended for mountain bikes) or enjoy a hike along some of the many trails throughout the forest. You can even hike to Kerr City, a true ghost town established in 1884.
If you have a favorite place to vacation that's within close proximity to Tampa, let us know. We're always looking for great new locations to recommend to our clients. You can also tag us on Instagram @tampahomefinder.