On Saturday, the partial government shutdown will officially be the longest shutdown in history and the question I keep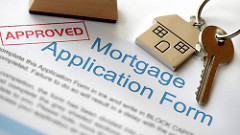 hearing is, "Will the government shutdown affect buying a house?" There's no short answer to that question because it depends on what type of loan you're getting, but let's go over the different loan types and what you can expect.
Areas of Hillsborough and Pasco counties are eligible for USDA Rural Housing loans. If you want to take advantage of their 100% financing, you'll have to wait until the government re-opens. These loans are 100% government backed and are at a complete standstill.
If you're getting an FHA loan, it depends on what point you're at in the process. If you're through underwriting then your loan should be funded. If you want to apply or have just applied then expect a delay. FHA loans are managed by the Department of Housing and Urban Development (HUD) and a recent visit to their website found the following statement: "Due to the lapse in Congressional Appropriations for Fiscal Year 2019, the U.S. Department of Housing and Urban Development (HUD) is closed. HUD websites will not be updated until further notice." In January 2018, the FHA insured 64,401 mortgages for single-family homebuyers. If applications for January 2019 are anywhere close to that figure then there will be a lot of catching up to do once the government shutdown ends, so don't expect any quick turnarounds at that point.
If you're a veteran who wants to use their Certificate of Eligibility (COE) for a VA loan, you should also expect delays. The following statement was found on the VA website: "The Department of Veterans Affairs is fully funded for fiscal year 2019, and in the event of a government shutdown, all VA operations will continue unimpeded." The VA doesn't actually provide funds for these loans but they do guarantee them, which means they must go through their underwriters and that is where the delays are taking place.
Conventional loans are only slightly affected. There was a snag with getting tax transcripts from the IRS but, after receiving pressure from the National Association of Realtors and other leaders, the IRS said they would resume processing tax transcript requests. There may still be a delay in getting those though, due to limited staff.
The government shutdown will definitely have an effect on the housing market, which was already in a slowdown. We'll have to wait to see how much effect it has and that will mostly depend upon how long the shutdown continues.
Photo by CreditRepairExpert