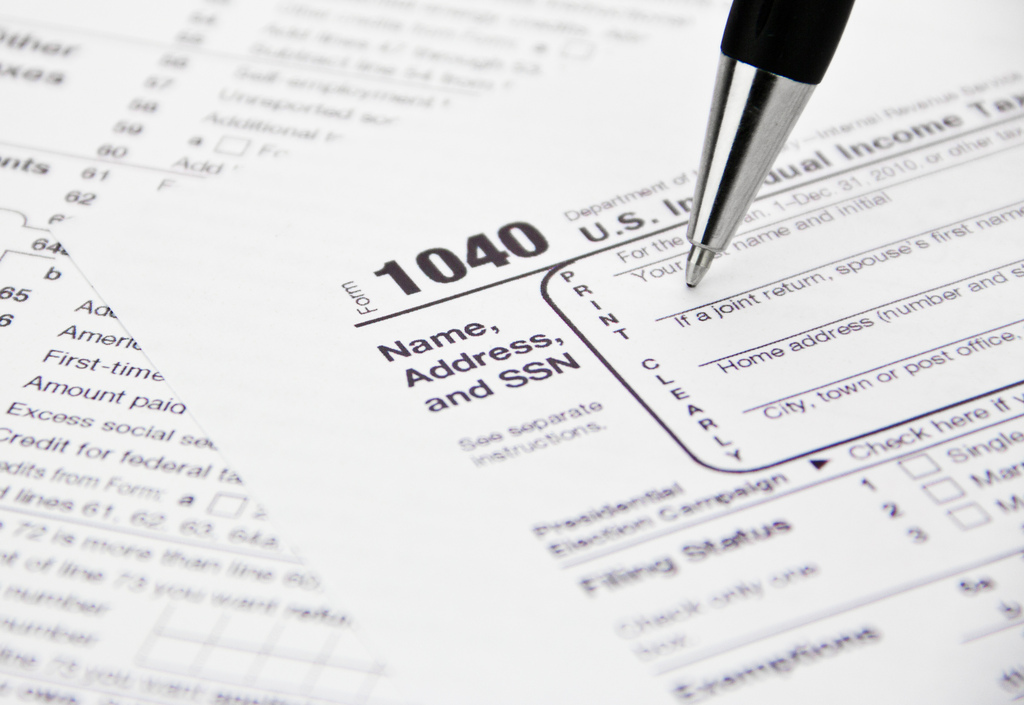 Did you buy a home last year? If so, congratulations! If you're still working on your taxes, like most people, make sure you don't miss out on any valuable tax deductions. With some of the deductions, in order to take full advantage of them you'll have to itemize your taxes. Speak to your tax adviser to figure out if itemizing or taking the standard deduction is best for you. Here's a few of the items that you may be able to deduct.
Mortgage Interest
This is probably the biggest tax break regarding your home. The beginning of your mortgage is typically when you pay the most interest and it's all tax deductible, unless your loan is more than $1M.
Interest on your home's first mortgage isn't all that's deductible. Did you take out extra cash through refinancing or a home equity line of credit? Generally, equity debts of $100k or less are fully deductible.
Do you own a second home? That interest is also deductible, even if you rented the property out for part of the year you can take a deduction for the time that you spent there. There are some exceptions to this rule, so be sure to speak to an accountant or tax adviser to see if you qualify.
Points
Did you pay points on the loan to bring the interest rate down? The IRS lets you deduct points i the year you paid them if, among other things, the loan is for your primary residence, payment of the points is an established business practice in your area and the points were within the usual range.
If your refinanced and paid points then you're also eligible for a tax break, but in most cases the points must be deducted over the life of the loan.
The similar rules apply to home equity loans or lines of credit. When you open a equity loan or line of credit and use the money for work on that property, the points are deductible in the year the loan is taken out. But if you use the money for something other than home repairs/upgrades, the point deductions must be deducted over the loan's term.
Points paid on a loan for a second home or vacation home must always be amortized over the life of the loan.
Mortgage Insurance Premiums
If you had a down payment of less than 20% of the home's cost then you most likely are paying premiums for mortgage insurance, which is an extra fee that protects the lender if you fail to repay the loan. For mortgage issued in 2007 or after, home buyers can deduct the premiums, but 2016 will be the last year this can be claimed unless Congress renews the deduction.
Penalty-Free IRA Payouts for First Time Buyers
As further incentive to first-time homebuyers, the penalty for early withdrawals from your IRA does not apply. At any age you can withdraw up to $10k penalty-free from your IRA to help buy or build a first home for yourself, your spouse, your kids, your grandchildren or even your parents. This exception to the 10% penalty does not apply to withdrawals from 401(k) plans though. Under this rule you're considered a first-time home buyer if you haven't owned a home for two years.
There are some serious downsides to this so speak to your tax adviser before tapping into your IRA.
Taxes
Property taxes are another major deduction for home owners.
If you have your taxes placed in escrow each month by your lender then you'll see the amount shown on your annual loan statement. These taxes are deductible for as long as you own your home.
If you just purchases your home this year then you'll need to look back at your settlement statement to find additional tax data. Since some portion of your taxes are paid in arrears (at the end of the year) and some are paid in advance then there'll be adjustments on the settlement showing how much the seller paid and how much you paid toward taxes.
Home Energy Tax Credits
These tax credits have been eliminated for 2017 but you can still take advantage of them on your 2016 taxes.
Nonbusiness Energy Property Tax Credit: This credit covered 10% of the cost of qualified home energy-efficient products between $50 and $500.
Residential Energy Property Tax Credit: This credit was equal to 30% of the cost of installing renewable energy sources.
Selling A Home
When you're ready to sell your home then you will be able to keep $250k ($500k for married, filing jointly) of profit tax free, as long as you owned the property for two years and lived in it for two of the five years before the sale. This hasn't always been the case but it's a great benefit now.
If you sell before the ownership and residency requirements then you'll owe tax on the profit. There are some exceptions to this for hardship situations.
Always discuss all of these deductions with a tax adviser prior to submitting your taxes. Some items may not apply to your situation or laws may have changed.